Inter-City
Charles Keeping
Charles Keeping (1924-1988) was a well-regarded mid-twentieth century British artist who illustrated over 100 books in his lifetime, including two picturebooks, Charley, Charlotte and the Golden Canary and The Highwayman (a narrative poem written by Alfred Noyes) that won the Kate Greenaway Medal in 1967 and 1981 respectively. His wordless picturebook Inter-City is an excellent example of his work that shows both his skill with line and pattern, and his imaginative use of colour, where cows may appear red, or pigs purple, and where whole pages may be drenched in a single shade.
This book provides an interesting glimpse into the past as it depicts a boy and an adult, possibly his mum or grandma, taking a journey on a 1970s British Rail InterCity train – easily recognisible from the familiar logo, the shape of its carriages and the form of its windows. The static train interiors, with their recumbent figures, are illustrated in muted sepia tones; the vibrant exterior scenes, seen consistently through the frame of the train window, are shown in vivid colour.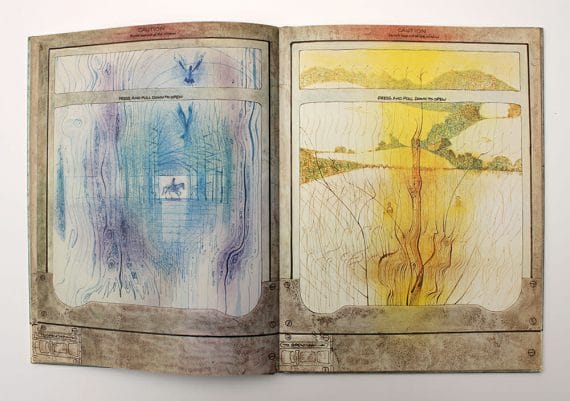 As well as the dramatically different interior and exterior images, the book is packed with other dynamic contrasts. Urban, industrialised cityscapes sit alongside empty rural landscapes. Sedentary people, squashed into a crowded carriage, are compared with free and lively animals. Close-up images vie with distance views. Inertia contrasts with speed, and reality with imagination. Throughout, you as the reader feel as if you're being taken on a journey yourself into a world of opposites.
Although the book has no running text, Keeping does incorporate an abundance of 'found' words within his pictures, such as those seen on book titles, vehicles, shop fronts and newspapers. As well as the featured journey, there are suggestions of trips to other far-away places, with poster images of holiday destinations such as the Caribbean and the Mediterranean – reflecting the growth in air travel during the 1970s. In some scenes there is almost a sense of myth and fairytale, as more elemental features of the landscape emerge, driving rain obscures the hills and fields, and shadowy figures of men on horseback can just be glimpsed hazily in the distance.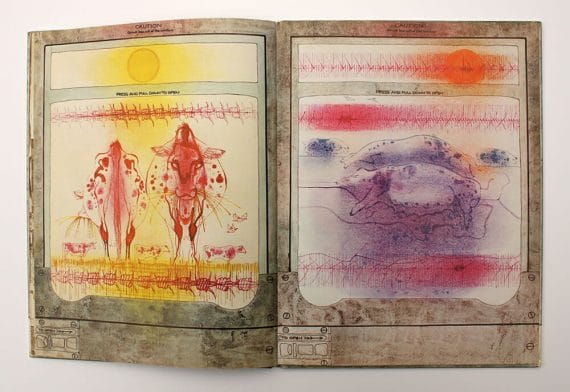 If you've never seen Keeping's work, Inter-City is a chance to discover it, and because this book is wordless it requires you to focus on the distinctive images. Once enjoyed, you can move onto River, yet another beautiful wordless book from the same accomplished artist, published a year later.