Tell Me What You See
Pacquita Maher
Tell Me What You See is a picturebook in the shape of a long accordian-fold piece of card. It relates two familiar fairy tales – 'Goldilocks' and 'Little Red Riding Hood' – in two sequences of virtually abstract images.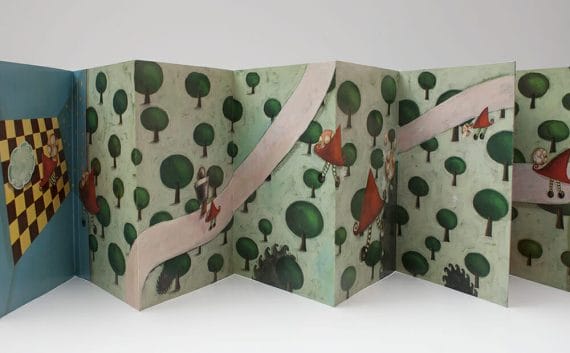 At the opening of each one, the tale is told briefly in words, with a page of symbols beside it that represent the key places, people and objects from the story. Then the wordless pages begin, and the reader needs to decode the symbols shown on each picture to make sense of what is happening. 
It's an unusual and challenging little book that also acts as a kind of brainteaser.