The Farmer and the Clown
Marla Frazee
When a little clown falls from the circus train, a kind farmer takes him home and looks after him.
The farmer and the toddler clown soon become friends, learning new skills and tricks from each other, until the circus train returns and it's time to say goodbye.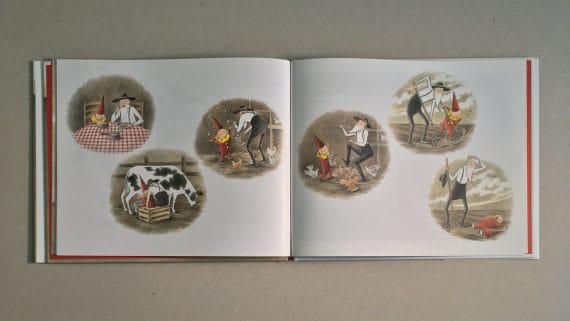 With lovely spare scenes of open country and wide skies, this book is both funny and touching.