The Little Barbarian
Renato Moriconi
The Little Barbarian is a fun story that celebrates a young child's vivid imagination in a dramatic and exciting way. It was first published in Brazil under the title Bárbaro. 
In 2014, it won both the FNLIJ (the Brazilian section of IBBY) award for Best Wordless Picture Book and the Brazilian Jabuti Award for Best Children's Illustrations.
The book opens with a picture of a determined warrior, proudly bearing his sword and shield, running eagerly towards his horse, which is beautifully adorned with a gold saddlecloth and decorated reins.
Almost immediately he leaps into the air and begins his brave fight against numerous opponents.
These include predatory birds…
… fearsome one-eyed spear-bearers…
… and a vast sea-dwelling dragon.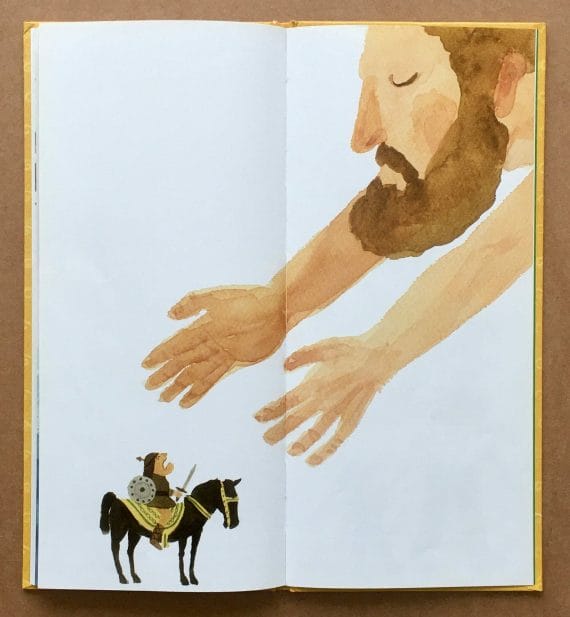 Throughout all these terrors, the warrior remains undaunted and inscrutable. But when a face and some giant hands reach down towards him he just can't help but cry.
His marvellous adventure has finally come to an end.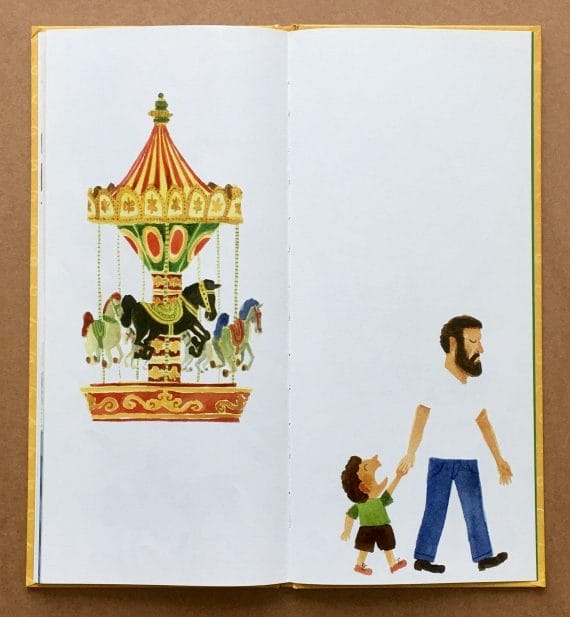 Renato Moriconi is a Brazilian artist, born in Sāo Paulo. He has illustrated over 50 books, has been published in several countries and won many awards.