The Red Thread
Tord Nygren
In Sweden there is an expression 'den röda tråden' ('the red thread'), which suggests a metaphorical link that connects a series of things to express the essence of an idea or experience.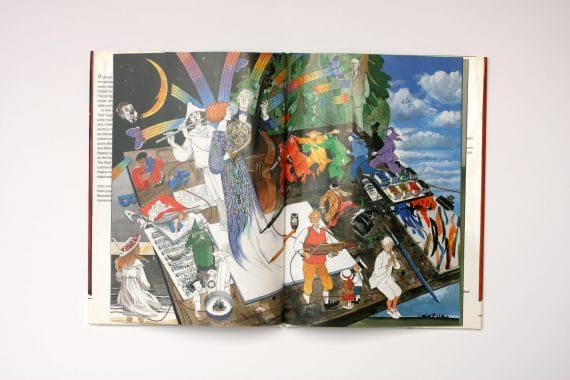 In this wordless picturebook a group of children follow a visible red thread that weaves through the pages and leads them through a number of strange and surreal scenes. Although clearly fantastical, there are things in these pictures we can recognise, such as paintings by Leonardo da Vinci, Van Gogh, Jan van Eyck and Modigliani, images of musicians like Pablo Picasso's Stravinsky, and characters from fairy tales and children's literature.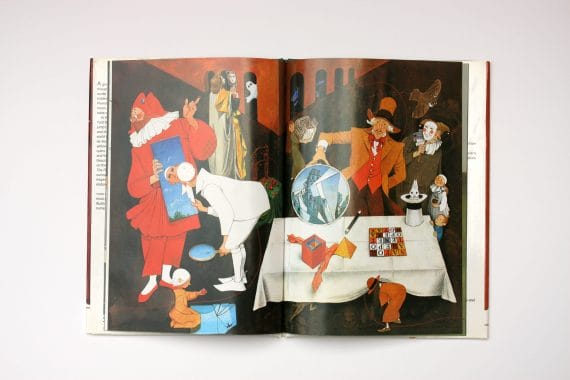 Each reader will 'read' the dream-like scenes in their own way, but possibly the red thread here represents the innate human need to create stories, whether that's through literature, science, art or music – or simply in our own heads.