The Snowman
Raymond Briggs
This is perhaps the most widely known wordless picturebook, which has subsequently been made into both an animated film and a ballet.
In comic-book panels, it tells the touching story of a snowman that comes alive and learns about the world with his creator, a young boy.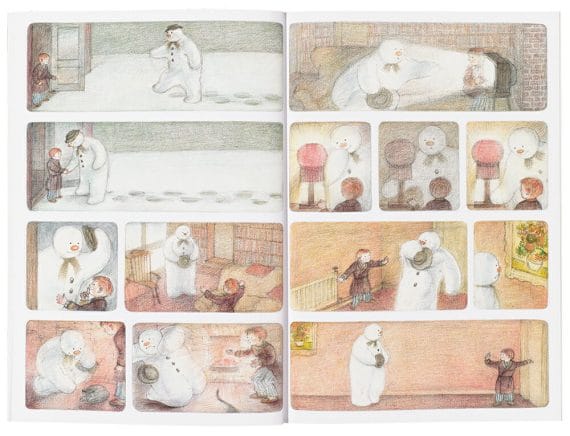 From small domestic discoveries such as a squirting washing-up bottle to a breathtaking flight across the world, the pair share an unforgettable midnight adventure that delights them both.