Doyenne of British children's book illustrators, Shirley Hughes, is loved both for her Alfie and Annie Rose series and her Lucy and Tom series. But perhaps her most popular book of all is the much-loved Dogger.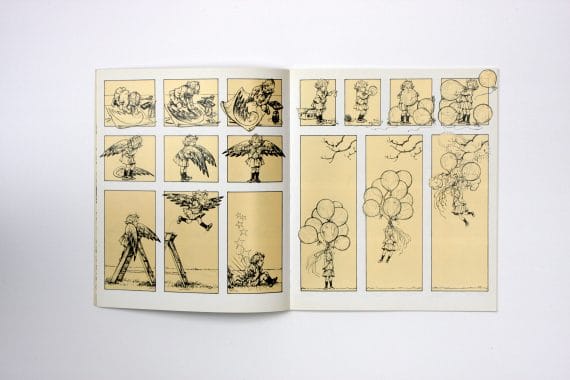 In this wordless book of pen-and-ink panels Shirley Hughes tells the story of a little girl who magically discovers she can fly – and who soars above the streets and treetops while a queue of pedestrians below chase her with a large net.
Up and Up is a comic-strip-style book that's packed with fun details and jokes, and each individual character in the story is exquisitely drawn.